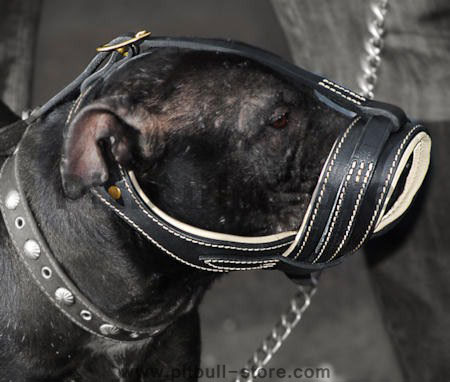 In recent years a growing list of nations and American municipalities have banned the sale, breeding, and ownership of pit bulls. Pit bull's are a hard to define mix of American pit bull terrier, American Staffordshire terrier, Staffordshire bull terrier, and other breeds, that is nevertheless instantly identifiable by the dogs appearance. Denmark and the United Kingdom ban the ownership of pit bulls, in Germany, the ownership of a pit bull is punishable by a two year prison term. Several US cities also ban the breed including major ones like Denver and New York. Dozens of federal and state lawsuits challenging the Constitutionality of Breed Specific Legislation (BSL) have thus far been unsuccessful at stopping the pit bull bans.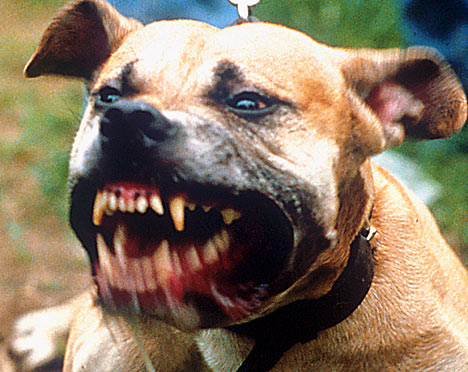 Supporters of pit bull bans claim the breed is simply too dangerous to keep. They point to the fact that it routinely pops up as the #1 culprit in fatal attacks and severe maulings. Though a pit bull can range in size from 30lb to over 100lb, it is an unusually strong dog for its size, and even the smallest ones present a danger to people. Pit bulls are terrier mixes, a group of breeds known for high energy, nervousness, and propensity to bite. In the past pits have been bred for dog fighting and are still prone to aggressiveness towards other animals, in the middle of a dog fight dogs often turn and attack people. Lastly, pit bulls have something their owners love to call tenacity, and most people would describe as biting and not letting go; although the rumor that pit bulls have locking jaws is an urban legend, it is easy to see how it originated. BSL supporters claim that all these factors add up to a dog that is as dangerous to keep at home as a pet hyena, and demand it be banned in the interest of public safety.
Pit bull defenders take the opposite position. They claim that stories of pit bull attacks are exaggerated and sensationalized by the media. They believe that the breed is the victim of a vilification campaign, and is in fact no more dangerous than any dog of its size. They point to hundreds of pit bulls used as guide and police dogs, and the countless examples of peaceful, harmless, socialized, pit bulls that pose no danger to their families (pits were once called "the nanny dog" because of their gentleness towards small kids). Opponents of pit bans describe BSL laws as a form of canine racism, and oppose them as nanny state overreach in response to media scaremongering. They propose that the owner, not the breed should be liable for any dog related violence.
My personal opinion is that the BSL laws are part of wider social trend, a move towards reduced freedom in the interest of public safety, when what is really needed is tougher criminal justice. Yes, pit bulls are a dangerous breed, in the hands of an irresponsible owner a pit can be a very frightening dog. But it is not a wild animal, a pit can be trained to be not just a good dog, but a great dog. I have seen a pit bull trained as a seeing-eye dog that was not so much a dog as an extension of the owners body, I once dropped a tray of medical supplies behind the dog and it did not even flinch. I would not recommend pit bulls to first time dog owners or people who plan to leave the dog alone for long periods of time (such people are better off with a cat or a pet rock), but if properly and patiently disciplined they make wonderful dogs. The answer to pit bull violence is not BSL laws, but laws that impose harsh penalties on irresponsible owners. As with guns, I would be in favor of laws that impose stricter penalties on the criminals, the pit bull owners whose dogs attack citizens. As is the case with many crimes, I support the imposition of a harsher penalty if a dangerous weapon, be it a gun or a large dog is used. Just as long as responsible pit lovers are not subject to heavy regulation, legal harassment, or extortionate fees.
---
---
Categories: World Events